Professional Pest Solutions For Evanston, IL Properties
Evanston is a city in Cook County, located in the Chicagoland area along the shore of Lake Michigan. To protect your Evanston home or business from the many nuisances and dangerous pests that live in our area, the professionals from Aerex Pest Control are proud to provide year-round pest control solutions. With over 60+ years of experience protecting people and properties from pests, we have what it takes to ensure your home or business remains pest-free throughout every season.
Whether you're looking for bed bug control, cockroach control, mosquito control, or any other pest control option, we have you covered. For more details about our commercial and residential pest control services, get in touch with the Evanston pest technicians here at Aerex Pest Control.
Home Pest Control In Evanston, IL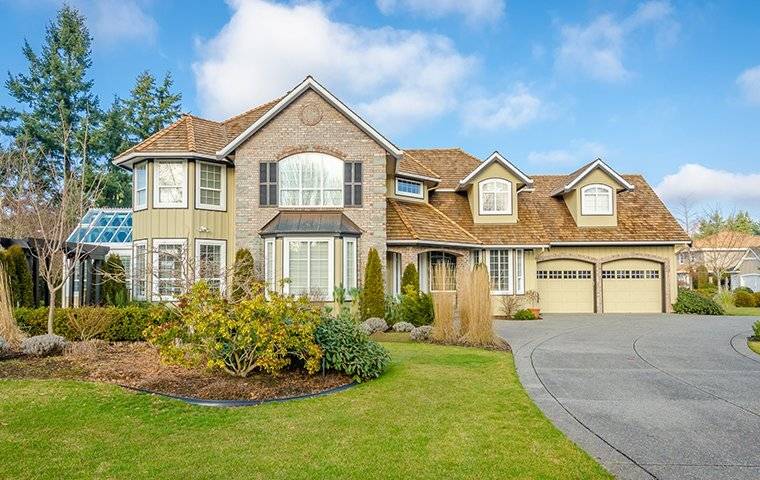 You should never have to share your Evanston home with pests. Pest infestations are a major problem for homeowners, which is why you need professional home pest control services from Aerex Pest Control.
As a family-owned and operated pest control company, we understand the importance of family. We've made it our top priority to protect your family from pests year-round.
At Aerex Pest Control, we have a deep understanding of area pests and how to get rid of them. By relying on effective pest management strategies and prevention methods, we protect homes from pests of all shapes and sizes.
Reach out to us today to learn more about our Evanston, IL home pest control process.
Commercial Pest Control In Evanston, IL
As a business owner, it's your goal to provide high-quality products and services that will satisfy your loyal customers and keep them returning for more. However, if your customers notice pests in your Evanston business, they won't return to your commercial facility in the future. The best way to protect your customers, property, and reputation from pests is to put into place a comprehensive commercial pest control plan from Aerex Pest Control. Our commercial pest control plans are designed to eliminate existing pest threats and prevent new pests from invading your property. Contact us today for more information about how we handle commercial pest problems.
Does DIY Bed Bug Control Work In Evanston?
Most people have heard the saying "sleep tight, don't let the bed bugs bite." Unfortunately, this little nursery rhyme is much more than a simple saying. Bed bugs are real pests that have become a major problem throughout the United States over the last two decades. These small, reddish-brown pests feed on the blood of humans and animals, though they have a preference for human hosts because we lack a thick coat of fur. If bed bugs have taken over your Evanston property, it's natural to look for the quickest, easiest solution to getting rid of them.
Many property owners opt for online DIY bed bug control methods. However, DIY bed bug control is rarely effective, and here's why:
Bed bugs are experts at hiding in hard-to-reach places, including underneath floorboards and inside electrical outlets. Eliminating bed bugs is impossible if you can't apply treatments in the areas bed bugs are hiding.
Many DIY bed bug control methods are a waste of time, money, and effort. Eliminating bed bugs is a long, difficult task, which many homeowners simply don't have time for.
Bed bugs are resistant to many forms of over-the-counter pesticides. Unfortunately, a can of bug spray doesn't cut it when it comes to bed bug infestations.
The most effective way to solve your bed bug problems is with a little help from the professionals here at Aerex Pest Control. We work quickly to eliminate bed bugs in all stages of life. Give us a call today to get started on your first treatment!
Three Tips On How To Prevent German Cockroaches In Evanston
No one wants to deal with cockroaches on their residential or commercial property. These filthy pests are known for their expansive diet and unsanitary nature. Cockroaches will eat almost anything, including garbage, carrion, feces, sewage, and decaying organisms. When cockroaches crawl through unsanitary areas, they pick up a wide variety of disease-causing bacteria on their legs and bodies. And once cockroaches invade your Evanston property, they can contaminate your counter surfaces, floors, and food items.
To avoid dealing with the disturbances and health concerns cockroaches cause, implement the following cockroach prevention tips:
1. Minimize sources of excess moisture. Repair leaking pipes, install dehumidifiers and ensure your downspouts direct water away from your property.

2. Remove potential food sources. Seal your garbage cans, clean crumbs out from under heavy kitchen appliances, and pick up uneaten pet food.

3. Eliminate entry points. Seal gaps around your foundation, doors, windows, and areas where utilities enter your home or business.
Cockroaches are dangerous pests that should always be left to the professionals. Reach out to Aerex Pest Control to find out how we protect Evanston properties from cockroaches and many other pests.