Professional Pest Control For Highland Park, IL Properties
About 25 miles north of downtown Chicago rests the suburban city of Highland Park. To protect your Highland Park home or business from the many destructive and disease-spreading pests that live in our area, you need professional pest control services from Aerex Pest Control. At Aerex Pest Control, we have more than 60 years of experience controlling and preventing pests, which means you can depend on us to deliver excellent pest control solutions.
Whether you're looking for residential pest control services or comprehensive commercial pest control options, we have you covered. Our goal is to improve your quality of life by keeping your Highland Park property pest-free all year long. Don't wait for rodents, insects, or other pests to invade your property and take away your peace of mind. Instead, turn to Aerex Pest Control for all of your commercial and residential pest control needs. Reach out to our Highland Park pest experts to request help with pest pressures in your home or business.
Home Pest Control In Highland Park, IL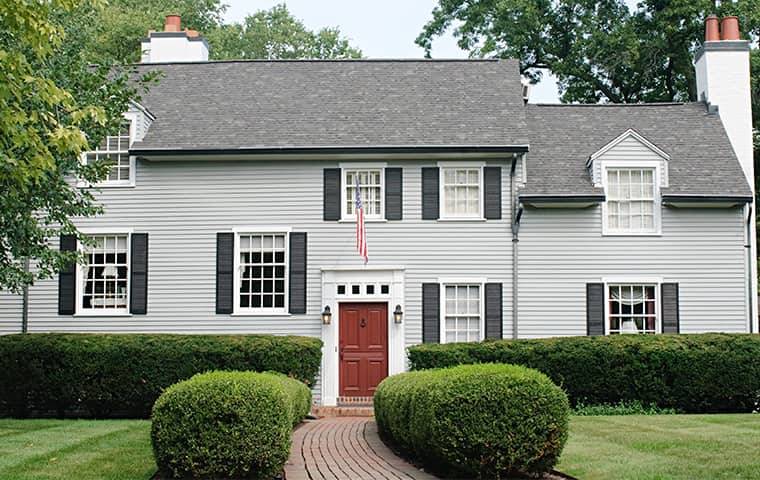 You shouldn't have to worry about pests in your Highland Park home. Unfortunately, our area is home to a wide range of pests that are always searching for new ways to invade your property.
When it comes to keeping your Highland Park home pest-free throughout every season, you can't go wrong with a little help from the professionals at Aerex Pest Control.
With over 60 years of pest control experience and a commitment to the communities we serve, we are the right choice for all of your residential pest control needs.
Give your home and family the complete protection they need by partnering with Aerex Pest Control today. We're ready to find a solution for your Highland Park home pest problems.
Commercial Pest Control In Highland Park, IL
The success of your Highland Park business depends on the satisfaction of your customers. But if pests invade your commercial facility, they can drive away your customers and give your business a bad reputation. Invading pests are bad for business, which is why you need Highland Park commercial pest control services from Aerex Pest Control. We have a deep understanding of area pests and how to stop them.
Whether you own a healthcare facility, restaurant, office building, or other business, you can count on the technicians from Aerex Pest Control to protect it from pests year-round. Don't allow pests to invade your Highland Park business and scare away your loyal customers. Instead, give a call to Aerex Pest Control for comprehensive commercial pest control services you can trust.
The Best Bed Bug Control Techniques For Highland Park Homeowners
When you own a home, the last thing you want to deal with is a pest infestation, especially when that pest infestation involves bed bugs. Bed bugs are small, reddish-brown insects that feed on the blood of humans and animals, though they have a strong preference for human blood. These small pests get around by hitching rides on the bags and belongings of unsuspecting individuals and will infest any building they end up in.
To avoid bringing bed bugs into your Highland Park home, keep the following bed bug control techniques in mind:
Always store your clothing in vacuum-sealed bags when you travel to prevent bed bugs from crawling into your belongings and hitching a ride home with you.
Check your hotel or motel room for signs of bed bug activity and ask to be moved to a different room if any signs are present.
Never set down your belongings on the floors of public places such as libraries, airports, malls, schools, and movie theaters.
Avoid bringing used furniture and mattresses into your home.
Vacuum your carpets, rugs, and upholstered furniture regularly.
Although prevention tips are helpful, they aren't a guarantee. If bed bugs invade your Highland Park home, the professionals here at Aerex Pest Control can help. We are proud to offer excellent solutions for a wide variety of pests, including bed bugs. Get in touch with our skilled technicians today for more details about our Highland Park bed bug elimination process.
What Are Boxelder Bugs & How Do I Keep Them Out Of My Highland Park Home?
Boxelder bugs are common nuisance pests with black bodies and reddish-orange markings. These insects are considered occasional invaders because they get into Highland Park homes sporadically throughout the year, typically when outdoor conditions become unfavorable. Implement the following boxelder bug prevention tips to keep boxelder bugs out of your home this season:
Remove potential entry points by repairing holes in your window screens and sealing gaps in your exterior walls.
Eliminate boxelder bugs that have already entered your property by vacuuming in areas they like to hide, such as in your wall voids and around electrical outlets.
Call the professionals.
The most effective way to rid your Highland Park home of boxelder bugs is to implement effective pest control services from Aerex Pest Control. Reach out to us today to get started on your first treatment.