Trustworthy Pest Control Services In Kenosha, Wisconsin
Located about halfway between Chicago and Milwaukee, the city of Kenosha, WI, is a one-of-a-kind place. Our town borders the beautiful Lake Michigan and is overflowing with friendly people. Unfortunately, our community is also filled with pest attractants, meaning local properties are in danger of experiencing a pest infestation at any time. If you want to protect your Kenosha home or business from pest infestations, you've come to the right place.
Aerex Pest Control is your #1 source for quality pest control solutions. Since 1948, our family owned and operated business has provided complete pest protection to homes and businesses throughout Kenosha County and the surrounding areas. We're proud to guard properties across the greater Chicago metro area, bringing our valued clients the absolute best in residential, commercial, and industrial pest control services. Reach out to our Kenosha, Wisconsin pest experts today for a free estimate.
Home Pest Control In Kenosha, WI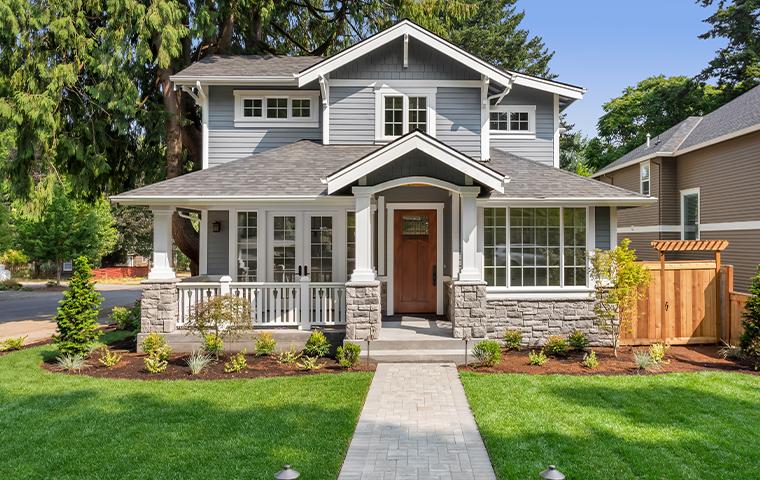 As a homeowner, it's in your best interest to seriously consider your pest control needs. These intruders pose many health and safety threats to your property and your loved ones, which is why it's important to secure the proper protection.
The team at Aerex Pest Control is here to help. Over 7,000 residents currently use our Kenosha, WI home pest control services. With so many happy homeowners throughout the area, our customer referrals speak for themselves.
Our knowledgeable and friendly pest technicians provide complete coverage from a long list of common household pests. Some of the intruders we often deal with include ants, bed bugs, cockroaches, stinging insects, mosquitoes, rodents, box elder bugs, ticks, fleas, occasional invaders, and stink bugs.
Once we perform a customized treatment to your property, we offer ongoing services twice a year to keep your home protected all year long. No matter your pest control problems, we've got the pest control solutions!
Commercial Pest Control In Kenosha, WI
Your Kenosha business is an ideal harborage area for all kinds of pests, which exposes you to the possibility of a commercial pest infestation. An infestation can ruin your business's ability to function, and it compromises the well-being of all your employees and customers. That's why we highly recommend professional pest protection. Here at Aerex Pest Control, we provide dependable commercial pest solutions to over 1,250 Kenosha businesses.
Our team services all kinds of local facilities, including retail, restaurants, bars, office buildings, health facilities, industrial manufacturing properties, warehouses, and storage facilities. We offer comprehensive commercial service plans for general pest control, rodent control, and fly control. With monthly or bi-monthly follow-up visits, you can feel secure knowing your business is protected all year long. Reach out today to discuss your commercial pest control needs.
Are the Centipedes & Millipedes In Kenosha, WI Dangerous?
Centipedes and millipedes are both common invaders that are rather popular here in Wisconsin. Both of these intruders move very slowly, making wave-like motions with their legs to walk. They also curl into little balls when they're disturbed or feel threatened.
Not only are centipedes and millipedes attracted to sources of moisture and food inside your structure, but they also find their way into your home or business when outdoor conditions become too uncomfortable for them. The good thing is these nuisance pests don't cause serious harm. Centipedes are venomous, but they're not fatal to humans. However, they do give a painful bite, which can certainly cause discomfort. On the other hand, millipedes are not venomous, though they can emit a smelly fluid from one of the glands on their body.
While it's great that neither millipedes nor centipedes pose a serious threat, they're still unwelcome pests on our properties. The most reliable way to detect and eliminate any centipede or millipede problems is to reach out to pest professionals. Aerex Pest Control offers year-round protection from all kinds of occasional invaders, so give us a call today.
Can Kenosha, WI Residents Use Essential Oils To Get Rid Of Mosquitoes?
Mosquitoes are dangerous pests that not only bite and cause itchy welts, but they can also transmit a variety of vector-borne illnesses into their hosts. If you want to be proactive in your mosquito prevention efforts, you can implement essential oils. There have various scents known to repel mosquitoes.
When it comes to deterring mosquitoes, the first scent many of us think of is citronella. It's common to light candles or use a spray to keep these vectors away. Other preventative oils you can use include peppermint, basil, garlic, lemongrass, lavender, rosemary, and lemon eucalyptus. There are many ways to use them, from putting them directly onto your skin to planting them in your garden.
Essential oils can certainly be a good method of mosquito prevention, but the truth is, it's not entirely reliable on its own. It's still a good idea to rely on the pest professionals. Aerex Pest Control provides complete mosquito control and prevention you can trust. Get in touch with us today to learn more.