Reliable Pest Control Services In Oak Brook, Illinois
Oak Brook, IL, is a friendly Chicago suburb located just 15 miles west of the big city. With the beautiful Salt Creek running through town, Oak Brook is certainly a lovely place to live. However, local property owners aren't the only ones who think so. There are a wide variety of pests roaming all over town, looking to get into our homes and businesses. That exposes us to the threat of a pest infestation, and it's important to seek professional protection.
Welcome to Aerex Pest Control, your local source for dependable residential, commercial, and industrial pest control services. We've been servicing properties throughout DuPage and Cook counties and the surrounding area since 1948, bringing quality pest protection to the greater Chicago metro area. Contact us today to get your free, over-the-phone estimate.
Home Pest Control In Oak Brook, IL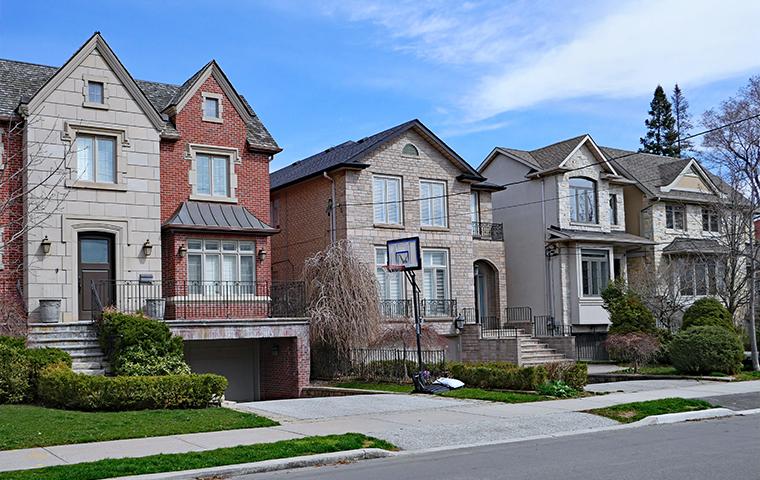 It's a lot of work owning a home, and here in Oak Brook, all homeowners need to be conscious of their pest control needs. Aerex Pest Control is proud to provide year-round pest coverage from a long list of common area intruders, such as ants, bed bugs, cockroaches, stinging insects, mosquitoes, rodents, box elder bugs, ticks, fleas, occasional invaders, and stink bugs.
We start with a thorough inspection to note visible pest activity and identify all conducive conditions. Then, we come up with an appropriate treatment strategy to meet your needs. We use bait stations, entry point exclusions, and perimeter barrier treatments to protect your property and keep it safe in the future.
We schedule our ongoing services twice a year to maintain the exterior and interior as needed. Call us today to learn more about our Oak Brook home pest control service plans.
Commercial Pest Control In Oak Brook, IL
If you own a business here in Oak Brook, you should know the consequences of pest infestations. Commercial infestations can have large-scale repercussions for your facility and everyone inside of it. That's why we provide reliable commercial pest control in Oak Brook that local business owners can count on. We service over 1,250 local properties, providing full pest coverage to a variety of facilities like retail shops, restaurants, bars, office buildings, health facilities, industrial manufacturing properties, warehouses, and storage facilities.
After a thorough inspection of the facility, we determine your pest pressures and then implement an effective approach to treat the infestation from the inside out. We have over 70 years of industry experience, and we're confident in our ability to bring you and your loved ones lasting, pest-free results. Reach out today to address your commercial pest control needs.
What Are Boxelder Bugs & How Can I Get Them Out Of My Oak Brook, IL Home?
Boxelder bugs are nuisance pests found around boxelder trees. They get into local homes looking for somewhere to overwinter, and you'll often find them seeking harborage in sheds and garages. Though they do not bite, they can cause damage to your property, bring you unpleasant odors, and lead to other types of infestations.
If you want to keep them out of your house, there are some helpful things you can do around your property:
Repair holes in windows and door screens.
Seal up any cracks and crevices with a silicone-latex caulk.
Use door sweeps for all exterior entrances.
Use a vacuum cleaner to get rid of any present bugs and immediately dispose of the bag.
Seal up entryways into your property, such as windows and door frames.
The best source of boxelder bug control you can find is ongoing services from a team of highly experienced pest professionals. The team at Aerex Pest Control provides top-of-the-line pest control services that give your home continued protection from infestations. Contact us today to learn more.
Do The American Dog Ticks In Oak Brook, IL Carry Lyme Disease?
Here in Oak Brook, one of the area's most common ticks is the America dog tick. Also known as wood ticks, these outdoor parasites tend to inhabit grassy areas with low vegetation, where they can access large mammals to feed on their blood.
In terms of Lyme disease, American dog ticks are fortunately not known to carry it, so that shouldn't be a concern. That doesn't put us in the clear, however. This species of tick is notorious for passing along Rocky Mountain spotted fever (RMSF) and tularemia. Their bites can lead to severe itching, rashes, and fevers, and even lead to tick paralysis, a condition in which you suffer from respiratory distress and muscle weakness.
If you want to protect yourself from these diseases effectively, you must reduce your exposure to all kinds of ticks, including American dog ticks. The best way to guard your home and loved ones from ticks is to secure professional pest control services. Get in touch with Aerex Pest Control today to address all of your tick control and prevention needs.