Reliable Pest Control Solutions In Romeoville, IL
Romeoville is a sprawling suburb of the greater Chicago area that is known for its friendly disposition. People who live in the village have access to some of the area's most sought-after woodland areas, as well as excellent public schools and a vast selection of amenities.
At Aerex Pest Control, we know that it's common for local homeowners and businesses to struggle with pest problems. For the last 70 years, we've been providing reliable pest control in Romeoville, IL, to meet the demands of our community. In addition to our experience, we are also bonded and insured, and our team is trained by a leading entomologist. At Aerex Pest Control, we always strive to be affordable and ensure a pest-free guarantee to keep your property safe. For more information on our services, please call us today.
Home Pest Control In Romeoville, IL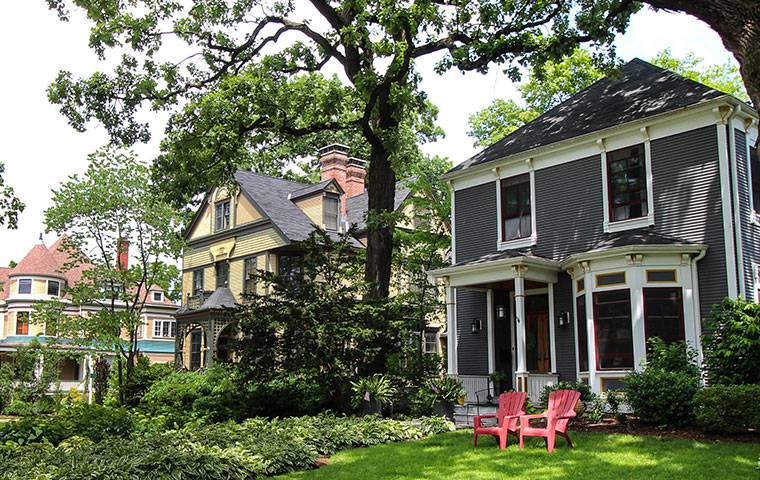 Given the reality of daily life in Romeoville, it can be challenging to keep pests out of your home. Luckily, Aerex Pest Control is here to help. For more than 70 years, we've been the area's most trusted name in pest management, and with good reason. Our technicians are trained by a certified entomologist, and we are also bonded and insured. This combination ensures that you receive the highest quality service while having total peace of mind from start to finish.
Our residential process includes a comprehensive property inspection where we gather the information we need in order to tailor your treatment protocol. Each product that we use is EPA-approved, and we even set bait stations if you need them. And with twice-yearly visits, you won't have to stress about future infestations. When you partner with us, you can always expect affordable, timely, and effective service that we guarantee. For more information on our residential pest control services, please call us today.
Commercial Pest Control In Romeoville, IL
At Aerex Pest Control, we specialize in pest control that never cuts corners for Romeoville businesses. Our company has been part of the community since 1948, and we continue to serve local stores, medical offices, and warehouses today. Working with us means having the assurance of highly qualified professionals. Our team is trained by a leading entomologist, and we are also fully bonded and insured. This means that your company will always have the most proficient technicians on your case.
Whether you're looking to eliminate an active pest problem or take a proactive stance against future issues, we will build the plan for you. We perform detailed inspections at every visit and collect the information we need to tailor a plan to your needs. Each of our methods is backed by science and utilizes EPA-approved products as well so that business can continue as usual. To learn more about the benefits of commercial pest control, call us today.
When Is Bed Bug Season In Romeoville?
Bed bugs are a constant potential issue for residents of Romeoville. While they are most likely to reproduce when conditions are warm and moist, they can remain active throughout the year. Bed bugs are a form of parasite that thrives off of their hosts. They seek out humans to feed off of and discreetly infest homes and businesses. Bed bugs are known to live near their food sources, which is why they are often found in mattresses, sofas, and other pieces of furniture. While it may seem that they have gone away at various times throughout the year, it's more likely that they have gone dormant due to the cold weather. Bed bugs also require less sustenance during the cooler months. While they might feed every two days in the summer, they can go without food for up to six months at other times.
Because bed bugs are a perpetual problem, the best form of protection against them is professional bed bug control from Aerex Pest Control. Call us today for more information.
How To Mosquito-Proof Your Romeoville Lawn
If you're looking to start enjoying your Romeoville lawn again and get some relief from mosquitoes, try these tips:
Start with standing water. Mosquitoes look for moisture sources in order to lay their eggs, so it's important to eliminate any stagnant water sites around your yard. This can include turning over birdbaths and kiddie pools routinely, as well as clearing away puddles.
Care for landscaping. You can also cut back on hiding places by keeping your yard free from leaf piles and other clutter.
Plant a garden. There are some plants that contain properties that mosquitoes are naturally deterred by. Those include citronella, lavender, rosemary, and basil.
Protect yourself. Because mosquitoes come to your yard in search of human blood, you may also want to apply an EPA-approved topical repellent and avoid using scented products, which can attract them.
Bring in assistance. The most effective way to reduce the number of mosquitoes that you see around your property is with professional treatments from a trained pest control expert.
For more information on mosquito control, call Aerex Pest Control today.