Reliable Pest Control Services In Westchester, IL
If you love historic architecture or a great museum or zoo, Westchester is the place for you. Those who live and work here know exactly how this area benefits our quality of life. When pests try to disrupt that sense of peace, it's time to call on the local pest experts at Aerex Pest Control for help.
We're based in Chicago, and eager to serve the community we love. Our family-owned and operated local small business is here to provide you with Westchester pest control services that go above and beyond the norm. We genuinely care about the work we do and the results we're able to render, allowing us to provide the most complete professional pest control services available in the area.
For services that work with fewer visits and less pesticide, there's no better company to trust your property with than the local pest experts here at Aerex Pest Control. Call to get your free estimate over the phone today.
Residential Pest Control In Westchester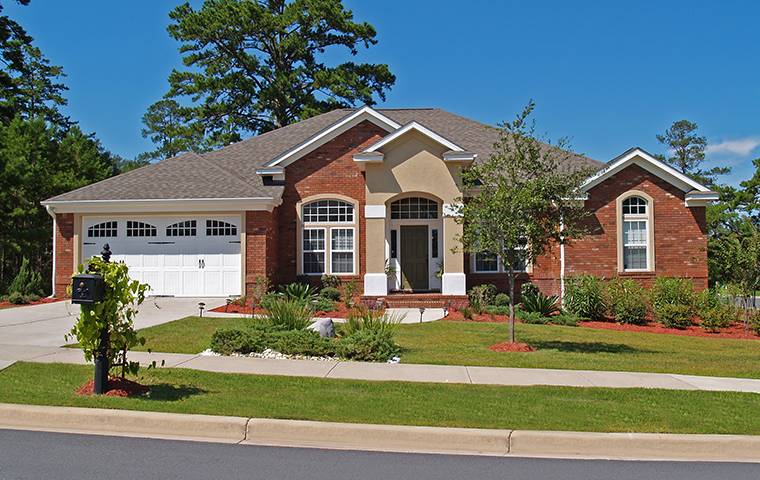 Our Westchester residential pest control experts are here to help make your Westchester home pest-free again. One of our state-licensed pest inspectors will come out to your house for an initial inspection, identifying where pest activity is occurring and where there are conducive conditions that would allow them to thrive.
Next, we'll create a treatment plan to fix the problem at hand. We'll start with the exterior of your home, applying a perimeter barrier treatment. We'll also focus on all possible pest entry points, typically including around doors and windows.
We're highly qualified professionals who are well trained in treating the most common pests in Westchester in the safest and most effective ways possible. Some common local pests include rodents, ants, cockroaches, bed bugs, stinging insects, mosquitoes, fleas, ticks, and more.
When you need home pest control for any of these unwelcome guests, call Aerex Pest Control for help. Contact us to get your free over-the-phone estimate today.
Commercial Pest Control In Westchester
Nothing can interrupt business as usual like a pest problem. Pests can threaten your inventory, employees, customers, and reputation, so regular pest control services are an important part of keeping your business running smoothly. We proudly and frequently serve local businesses with the quality commercial pest control services they need, without disrupting or inconveniencing you or your business's operations. We serve a variety of commercial properties, including:
Retail
Restaurants & bars
Office buildings
Health facilities
Industrial
Manufacturing
Property management
Warehouse and storage facilities
When you need commercial pest control services in Westchester, rely on the most trusted provider in the area. Our experienced professionals are only a call away.
All The Ways Bed Bugs Can Find Their Way In Your Westchester Home
Bed bugs reproduce rapidly, making it vital to call on our team of experts here at Aerex Pest Control as soon as you find one in your home. While you can always rely on us for effective bed bug control services, the easiest course of action is to prevent them from getting inside your Westchester home in the first place. So how exactly do bed bugs make their way into your house?
Bed bugs hitchhike their way into your home by latching onto you, your clothing, or your belongings. They're most likely to strike in crowded, public places where they can grab onto you without getting noticed. Objects that have contact with multiple people are also at risk of getting infested with bed bugs. The places and things to watch out for especially include:
Hotel rooms and your luggage after being there
Public transportation and your belongings after using it
Secondhand items and used furniture
Any time you travel or go to a public place, make sure to inspect your items before returning home, or as soon as possible. Vacuum your luggage and belongings, and wash and dry all clothes on the hottest cycle to stop bed bugs in their tracks. If they happen to get inside your space despite your efforts, we're always here to provide you with the best bed bug control in Westchester you need.
Five Easy Tips To Prevent (Future) Ant Infestations In Your Westchester Home
We're here to provide you with ant control anytime these little annoying pests start to run around your house. Once we're gone, there are five easy measures you can take to prevent an ant infestation from occurring again:
Fix moisture issues.
Seal cracks, gaps, and holes.
Clean up crumbs, spills, floors, surfaces, and dishes.
Properly store and dispose of food and trash.
Keep firewood, tree branches, and vegetation away from your house.
Stay on top of these factors and ants are far less likely to be able to access your home or to be attracted to it. That way, you won't need to worry about these notoriously contaminating nuisances invading your space in the future. If they do make their way back inside, remember that Aerex Pest Control is always here to help get your Westchester property pest-free again in no time.