Quality Pest Control Solutions In Winnetka, Illinois
The charming village of Winnetka, IL, is located just an hour's drive from the big city of Chicago. Situated at the southwest corner of Lake Michigan, we're lucky to have easy access to the beautiful blue waters of the Great Lakes. However, many pests in the area also enjoy the view. More specifically, these intruders are eager to access local homes and businesses, finding the perfect place to call home. That exposes your property to the perils of a pest infestation.
If you're looking for dependable pest protection, look no further than Aerex Pest Control. Our family owned and operated pest control company is proud to provide complete residential, commercial, and industrial pest solutions to properties throughout Cook County and the surrounding areas. We work with the goal of making fewer visits and using fewer pesticides. We use EPA-registered pest products to bring you effective results, minimizing the need for return visits. Contact us today to request more info about our Winnetka pest control services.
Home Pest Control In Winnetka, IL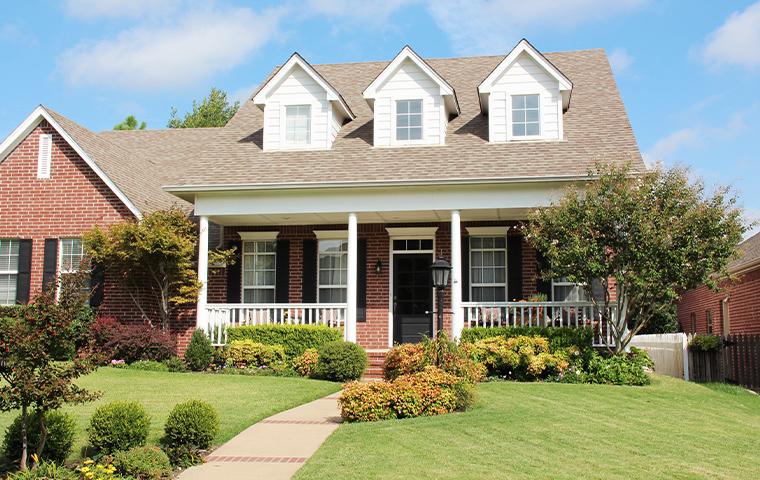 A household infestation can cause many problems around your property, not to mention the danger it puts you and your loved ones in. That's why we suggest securing ongoing services from the pest experts. Here at Aerex Pest Control, we service over 7,000 local homeowners with comprehensive home pest control in Winnetka.
Our process is extensive and always effective, offering you a selection of pest services, such as:
Inspection and treatment of home exterior for pest activity
Application of perimeter barrier treatment
Treatment of all possible entry points (doors, windows, etc.)
Monitoring rodent bait stations around the property
Our team of licensed, bonded, and insured pest technicians are knowledgeable, friendly, and completely dependable. No matter what pest problem you're dealing with, you're not in it alone. Call us today for a complimentary home estimate, and we'll get started as soon as possible.
Commercial Pest Control In Winnetka, IL
The best, most effective way to protect your Winnetka business from a pest infestation is to call in the expert team at Aerex Pest Control. We currently service over 1,250 local businesses, and provide year-round coverage from commercial pest infestations. We work with a broad range of facilities, including property management, retail, restaurants, bars, office buildings, health facilities, industrial manufacturing properties, warehouses, and storage facilities.
The Aerex Guarantee service package not only addresses current pest problems but also provides you with preventative treatment measures moving forward. We offer many different pest treatments, including Insect management inspections and treatments, bed bug services, flying insect management, pest identification, and rodent management. Reach out today to set up your initial inspection, and we'll get the ball rolling right away.
Learn The Difference Between A Hornet & A Wasp In Winnetka, IL
Here in Winnetka, we have all kinds of stinging insects in our midst. Two of the most common are hornets and wasps. It can be difficult to distinguish a hornet from a wasp, as they both emerge in the warm weather months, and they can both sting more than once. But there are some distinct differences to note.
Wasps
Social or solitary insects depending on the species
Smaller and narrower with a pinched waist
Measure half an inch to one inch long
Build nests in branches, bushes, along fences, gutters, and eaves
Hornets
A type of wasp
Social insects
Larger and more robust than wasps
Shorter than wasps
Build their nests in the ground.
If you suspect any wasp or hornet activity around your Winnetka home or business, the smartest thing to do is reach out to a team of experienced pest professionals. Here at Aerex Pest Control, we offer year-round stinging insect control and prevention services that you can trust. Call us today to learn more.
Three Reasons Winnetka, IL Homeowners Shouldn't Try DIY Mouse Removal
Your Winnetka property has many attractants that draw mice onto the premises. Suffering from a mouse infestation is an overwhelming challenge, and even though you may wish you could solve the issue on your own, the truth is it's unlikely. DIY rodent control methods aren't effective.
Here are three reasons to avoid them:
1. Mice are very small intruders. They can sneak into some of the smallest cracks and crevices throughout your property. Even if you successfully block off one entry point, one person can't get to all of them effectively.

2. DIY treatments end up costing you much more money than professional pest services. Why? Because instead of paying for fewer, effective treatments, you end up buying non-effective solutions more often.

3. Mice breed very quickly. By the time you eliminate one family of mice, thousands of others are spreading throughout the property.
The wise thing to do is leave your rodent control needs to the professionals. Aerex Pest Control has the expertise to cover every nook and cranny of your home or business, detecting, exterminating, and preventing mice from returning to the property.