About Aerex Pest Control
Founded in 1948, Aerex Pest Control is a Chicago-based pest control company that is family-owned and operated. For over 70 years, we've been keeping our customers' families, homes, and businesses pest-free, using the safest and most effective pest control procedures available. We truly care about the work we do, which is to provide complete professional pest control services with fewer visits and less pesticide usage.
Why Choose Aerex Pest Control?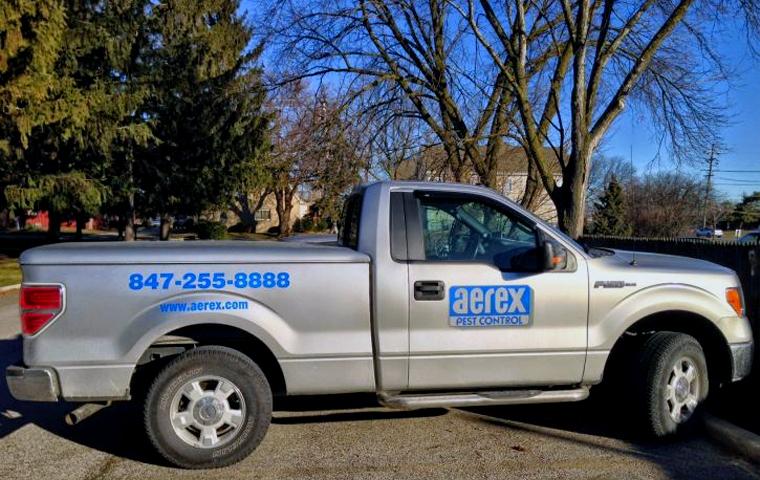 When it comes to choosing a pest control provider, the choice is simple. Aerex Pest Control:
Has over 70 years of experience in the industry.
Employs only the best service technicians who do their job with professionalism, dependability, knowledge, and friendliness.
Trains our service technicians with the help of leading American entomologist, Dr. George Rotramel.
Makes sure our service technicians are certified through the Illinois Department of Public Health.
Receives a large portion of our business from referrals, making our tens of thousands of customers our best salespeople.
Only uses products registered by the Environmental Protection Agency.
Offers free estimates.
Provides home pest control and commercial pest control services.
Offers a pest-free guarantee.
Is more affordable than most other pest control companies.
Is fully bonded and insured.
Is fully dedicated to solving your pest control dilemmas.
Has an A+ rating from the Better Business Bureau.
Is a member of the National Pest Management Association, the Illinois Environmental Health Association, the Greater Chicagoland Pest Management Society, and a charter member of the Illinois Pest Control Association.
Pest Control Problems? We've Got Pest Control Solutions!
When you have a pest control problem and need to get rid of bed bugs, rodents, or other pests, you want a pest control company that will do the job right the first time. At Aerex Pest Control, we love what we do, and we have the experience to do it right. Our mission is to provide you with complete professional pest control services that require fewer visits and the least amount of pesticide use. Trust the company that thousands of happy customers recommend. Contact Aerex Pest Control today!